There are two things I know for sure as a business owner. The first is there will never be enough hours in the day. The second is that no matter how much social media might grate on me sometimes, the fact remains that it's a profitable place to be for small business owners.
Unfortunately, those two things are often negatively correlated, because a strategic social media presence takes, well, time. I know I sound like the worst kind of broken record – like the Chipmunk's Christmas Song skipping for hours on end kind of broken record – but if you want social media to drive results for your business, you need to treat it like a marketing channel and not just the place where you stalk and mercilessly judge your old college roommate's questionable life choices.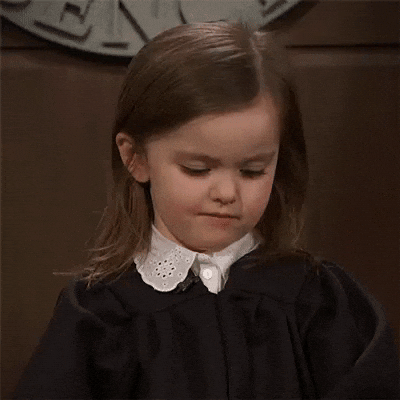 (It's okay. We all do it.)
But strategy and well thought out posts and pins take precious time and creative energy. So what's a time-strapped, money-conscious entrepreneur to do? Get resourceful and find tools to help you out!
The following is a curated list of my favorite social media tools that not only save me hours each week, but also help me create a fresh, branded, and professional feel across my channels.
Cost: Free and Premium versions
Helps With: Instagram scheduling
One of the biggest social media lessons I quickly learned in my business is to never post to Instagram in real time. Just like you wouldn't throw up a Facebook ad without spending time thinking through it strategically, so you shouldn't throw up an Insta post to your business account while you're waiting in line for the bathroom at Starbucks. Or worse, when it's 11:30 at night and you realize you didn't post anything today so you hastily throw something up because you feel obligated to.
By taking time to think through your posts, you can ensure they're supporting specific goals for your business, that they're coming through in your brand voice, that they're grammatically correct, and that they're not falling victim to the pressure of getting something posted for the hell of getting something posted.
That's where Later comes in. The Later App is an Instagram scheduler that allows you to plan out multiple weeks' worth of Instagram posts in advance, organize them in your grid, schedule them out according to the optimal times for your specific audience, and then set them to post automatically throughout the week.
Guys, this social media tool was the difference between me running around like a chicken with my head cut off every day, trying to find something, anything to post and me finally getting my Instagram sh*t together. I can't say enough for taking an hour, getting in the right head space, and planning a week's worth of Instagram posts in a single sitting. Later takes care of the rest.
I currently use the free version and find that works pretty well for what I need. The only downsides are you can't post carousels and you miss out on the hashtag finder that the Premium version has. But I prefer to do my own hashtag research anyway.
Canva
Cost: Free and Premium Versions
Helps With: Design
Ever wonder where people find the time to create those beautiful, eye-catching, scroll-stopping graphics that they use in their Instagram Stories or Pinterest pins? Here's a secret – a large majority of them have help, likely from a little platform called Canva.
If you've never heard of Canva, kindly take a seat while we introduce you to this miraculous social media tool from the design gods. Canva is a resource of pre-made social (and other) templates that you can build and customize to your unique needs and specifications. And the best part is, it's free (there are some additional features you get when you subscribe to the Premium version – but I've found the free version manages to suit most of my needs).
While I'm also a big fan of Adobe Illustrator, that platform can be tricky to learn and navigate and is also an expensive solution if you're just using it to create social media graphics. Canva, on the other hand, is very easy to use for even the most novice designers. In a matter of minutes, you can sign up for the platform, find a template you like, make a few tweaks, add your own copy and photos, export it, and upload it to your social media account.
Not only that, but with a single click, you can duplicate your designs. So with a few quick copy or photo swaps, you can have an entirely new post or pin. When you're able to create a series of 10 beautiful custom pins in under 30 minutes, that is truly a game changer.
Tailwind
Cost: $14.99 per month with a plus subscription
Helps With: Pinterest Pinning
In order to find success on Pinterest, it's all in your pinning strategy. I typically recommend pinning an average of at least 10-12 times a day across your boards. But while I love spending time on Pinterest and tripping down lovely Pinterest rabbit holes in which time seems to evaporate and work suddenly becomes inconsequential, I didn't really want to be chained to Pinterest every day making sure I was sticking to a pinning schedule. So I purchased Tailwind.
Tailwind is social media management platform that, similar to Later, lets you schedule your social media posts in advance and takes care of posting them for you throughout the week. If you've ever gone into Pinterest and created pins, you know it can be a somewhat time-consuming and tedious process. You have to add the photo, then create a description, then add a website, and a pin title. And you do it for every pin you create, one by one.
With Tailwind, you can create and schedule pins in bulk, post them to multiple boards with a single click, and loop them so they repin automatically at predetermined intervals. Meaning you can schedule that perfect Christmas cookie recipe that would make Mary Berry proud so it automatically repins every Christmas, without you lifting a finger. With their browser extension for Chrome, you can also easily pin other people's pins on Pinterest, and also create new pins from anywhere on the web, including your own website.
Of all the social media tools I use, Tailwind is the only one I pay for, and in my opinion, it's worth every penny. Which is something I don't say lightly, as a bootstrapping business owner.
When I look at the analytics (which we'll get into more below), Pinterest drives the vast majority of traffic to my website. So from a business standpoint, I'm totally willing to invest in an app that is going to continue to make that platform work as hard as it possibly can for me, without sucking up all of my time and energy.  Tailwind allows me to put marketing my business on autopilot, which frees me up to actually spend time on projects that are making me money.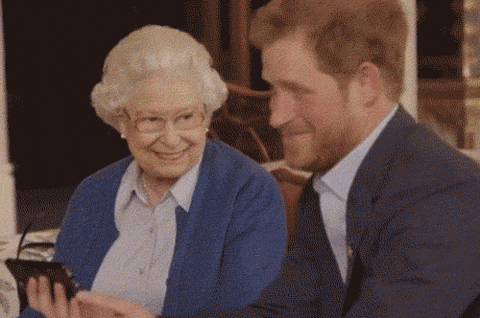 Pinterest
Cost: free
Helps With: Inspiration
Using a social media platform to help you with social media? Sounds crazy. Like Googling Google or Wikipedia-ing Wikipedia. But Pinterest is my number one resource for design inspiration. If I want to find fresh ideas for graphics and patterns to include in my Stories, or look at how other people are designing the pins for their blog posts to give me ideas, I look no further than Pinterest.
More than that, though, it's also a great business resource. I can always find the answer to any marketing question I have on Pinterest, social media or otherwise. Like how to create my own custom Lightroom presets. And what exactly is the optimal video size for Instagram? Many times the articles I find on Pinterest are more personable and easy to understand than what comes through in a Google search because they're written by like-minded individuals.
So yes, Pinterest is great for recipes and color swatches, but make sure you're leveraging it to its fullest potential in your business too!
Google Analytics
Cost: Free
Helps with: Social Media Analysis
Friend, if you haven't added Google Analytics to your website, stop reading this post right this second, and go do it. Seriously. We'll wait. And if you don't know how to add Google Analytics to your website, shoot me an email and I will help you, free of charge. That's how much I believe in the power of Google Analytics.
I'm planning to do another post on all the ways Google Analytics can supercharge your business, but from a social media standpoint, Google Analytics helps you analyze which social platforms are driving traffic to your website. In other words, it helps you determine if all the work you're doing on social is actually paying off.
This can help you in two key ways:
It can help you prioritize your channels. Because let's be honest – our time, money, and energy are precious resources and we don't have countless hours or dollars to devote to social media. So wouldn't it be nice to know which platforms are working hardest for you so you can make sure you're optimizing your efforts on those channels?
It can help you pinpoint weak spots in your social media and either choose to deprioritize those channels in favor of stronger performers or reevaluate and fine tune your strategy to boost your metrics.
Google Analytics can sound daunting if you've never been in it before. But once you get it hooked up and spend some time poking around in it, you'll find it's an absolute treasure trove of insights on your digital marketing and your website.
So there you have it! A round up of our favorite social media tools.  Are there are other tools you love that you'd recommend to other entrepreneurs out there? If so, drop them in the comments below!
easy tips for better, simpler marketing
Our fool-proof hacks and quick tricks for marketing success, delivered right to you.  Unsubscribe at any time.