Does this sound familiar?
It's been ages since you wrote a blog post and you know you need to get something up on your site. You have an empty half hour in your business which is about as rare as a VCR these days. So you decide to sit down and crank out a blog post.
Only problem is the second your butt hits the seat, your mind goes completely blank. You have no idea what to write. And before you know it, you've wasted that entire half hour staring at a the little blinking cursor on your laptop screen.
Here's the thing – in order to grow your business, you need marketing and in order for your marketing to be successful, you need to have consistency. But consistency can be hard when you barely have enough time to work in your business, let alone find time to do all the things associated with marketing it.
But allow me to clarify something for you:  Marketing DOES NOT have to be about finding more time or deprioritizing other things in order to get ahead. It's just about being more intentional with the time you do have and creating processes that help you simplify.
Processes are what make your marketing go 'round, my friend. Get some good processes in place and you can get double the results in a fraction of the time.
And a big part of my process is taking an hour at the beginning of each year and developing a marketing content plan.
Why a marketing content plan is so valuable
Investing this one hour helps me:
🧭 Get clear on my goals for the year (so I know what I'm working toward)
🧠 Brainstorm content I can create to support those goals (so I'm not wasting my time on content that isn't going to serve my business)
♻️ Repurpose content I already have (so I can reduce the amount of time I spend on new content and breathe new life into past stuff that is still relevant)
💪 Help me feel organized and empowered to tackle the year ahead.
So maybe you're wondering…
What is a marketing content plan?
A marketing content plan is just my fancy name for mapping out the content I'm going to create for the year.
When it comes to creating content, often the hardest part is just knowing what to write. By taking a little time now to map out your content in advance, you have a jumping off point that'll save you loads of time when you go to start creating that content later.
You won't feel the pressure to come up with something on the spot because you've already got ideas to get you started.
Planning ahead gets you thinking more strategically, so you can plan content around specific launches you have in your business or special holidays you want to focus on.  And it gets you thinking about content you already have that you can reuse, so you can show up consistently without constantly having to reinvent the wheel.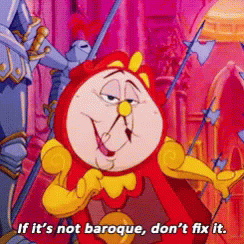 The steps to creating your own plan
Creating your own plan for your marketing content is easy.  I've even created a free template you can use – just download it here.
1. Get clear on your goals
It's always good to know where you're going before you map out a plan for how to get there.  So kick off the process by defining your goals, both your larger business goals and your marketing goals.  
For your business goals, maybe you want to launch a new product in September.  Or maybe you want to really focus on getting new subscribers to your membership offer this year.
For your marketing goals, perhaps you want to get 500 new email subscribers this year or you want to try incorporating more Reels into your content strategy.
If they're goals you want to achieve, your content needs to support your goals. Maybe not every content piece, but a good chunk of it should. This doesn't mean that your content needs to be written directly about your goals. But how can it indirectly promote them?
For instance, if one of your goals is to increase members in your life coaching membership, you could write a blog post about the benefits of having a life coach. You could write about different tips for improving your life and have your membership be one of the tips. So ideate around how your content will support your goals.
If you're trying to make more Reels, maybe create blog post content or long form videos that could then be broken down and repurposed into bite-sized chunks for your Reels as well.
2. Figure out your channels and posting cadence
If you're creating content, it'll probably help to know what channels you're creating it for and how often you plan on creating it!
Write out your channels and posting cadence. Make it something you can be comfortable with and stick to. Consistency is key my friend. So start with where you are and what you can reasonably be consistent with. Then take on more as you can.
If there's a new channel you want to try this year, include that here.
Push yourself a little bit. If in the past you were only publishing blog posts once every two or three months, aim for posting once a month this year.
But don't overextend yourself. Again, aim for what you can think you can do consistently.
3. Get important dates on your calendar
Now we're getting into the fun part – outlining your content!
Begin with listing any important dates or holidays that you want to focus on in your business for each month.  I like to outline these first because they're usually the easiest to get written down.
Then outline any products or promotions you want to focus on each month. If you're thinking about launching something new but don't know specific dates yet, make your best judgment call and get it on the calendar anyway. Writing it down is the first step to accomplishing it.
4. Outline content you can repurpose
Allow me to let you in on a little pro tip.
So many business owners waste time trying to come up with ideas for fresh content. And they completely neglect the content they once spent a good chunk of time writing. Content that already exists.
Make breathing new life into your old content part of your content routine. It saves you time now and gets extra mileage out of the time you've already invested.
Think about content that has performed well in the past. Content that got good traffic or comments. Or content that is seasonally relevant. Reuse it in your emails and social posts. Repin it on Pinterest.
Alternatively, you can take posts that did well on social media and turn them into longer blog posts.
You should also read: 6 Simple Steps to A Powerful Content Strategy for Your Business
5. Brainstorm ideas for new content you can create
Here is where we get to the meat of our marketing content plan.  This is where we start to come up with ideas for the content we're going to create fresh this year.
Jot down some specific ideas for your pillar or longer form content, like blog posts, podcast episodes, or videos.  You can also jot down ideas for other topics to cover in your social media or emails.  But the goal is to come up with ideas for your long form stuff.
Why the focus on long form content first?
Because your long form content can then be repurposed into email campaigns and multiple social media posts.
So if you start with your longer form content, the rest of your content will have an easier time falling into place.
Wondering how to come up with ideas for new content? Here are some ideas:
Use relevant holidays (is there a way you can create a post around 4th of July? Thanksgiving? Mother's Day? Or even smaller holidays like National Coffee Day or National Love Your Dog Day?)
Create content to support the launches, promotions, or products you want to promote
Look at the content you're planning on repurposing. Could you create supporting content or something that dives deeper on that topic?
Use voice of customer data. What questions do your clients and customers ask you all the time? Could you create content around those?
Use Google and Answer the Public to find other questions or things that people are searching for related to what it is you offer.
—
And there you have it!  Your very own marketing content plan.  Now tell me it doesn't feel good to have all of that mapped out. 😊  Did you find this exercise helpful?  Anything you would add?  Tell me in the comments!