Raise your hand if lately your content development has been more sporadic than strategic. Or if you constantly feel like you're yelling into the deep, dark void that is the internet and hearing nothing but echoes in return. Or maybe you feel like you're constantly on your back foot, quickly crafting content when you have a hot minute and then throwing it on the wall like an Italian pasta chef and seeing if it sticks.
Take it from someone who's been there – that's not a sustainable strategy, friends. Not only will you burn yourself out quickly, you're less likely to create something of true quality that's going to provide value to your audience and ongoing returns for your business.
Creating content without a strategy is like building a house without a blueprint. It's totally doable, but once you move in, you'll realize that your roof leaks and your floor isn't level and that beautiful smart refrigerator you bought is too big for the space you allotted for it.
You need a content strategy like you need a fresh haircut and root touch up after quarantine. And we're going to give you the simple steps to follow to craft a winning strategy that works for you and your business.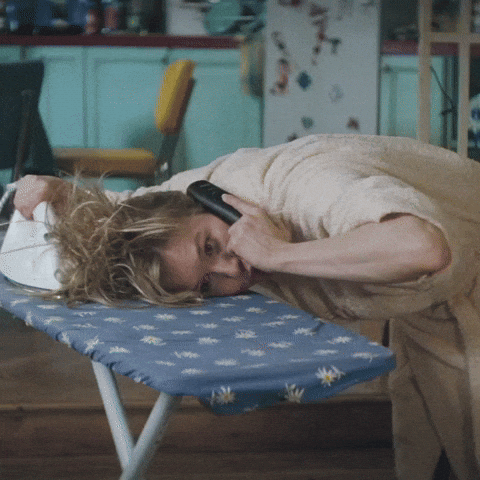 What is a content strategy?
Perhaps you've gotten this far and you're still wondering exactly what we mean when we say "content strategy." Fair question, as it can mean different things to different people. Generally, it refers to your roadmap for developing all of the content that you create for your audience. That could include the content that lives on your website (freebies, blog posts, podcasts, videos, etc.), the content you share on your social media channels, and even the physical content that you share with your audience (like catalogs, mailers, and brochures). But for purposes of this post, we're going to focus primarily on the content that lives on your website.
Why is having a content strategy so important?
Developing content for your audience should be an integral part of your larger marketing strategy for several reasons, but the big ones are:
It establishes you as an authority and tells people that you really know your stuff (and aren't just blowing smoke for the sake of getting their business)
It brings traffic to your website and not only that, but it gives them a reason to spend time on your website
It provides value to your audience and people love businesses that give them things for free (anyone else missing the cheese samples at Whole Foods, or is it just me?)
It helps you rank higher on SEO by providing a stronger site structure and letting the search engines know that your website is updated often with valuable information
It keeps you top of mind provided you create new content regularly and promote it
It exists indefinitely if it's online, so that freebie you wrote once can continue to drive traffic to your site for weeks, months, and even years to come
So how do you craft a successful content strategy?
If we've managed to convince you that a content strategy is important, then here comes the fun part. Actually building it.
1. Determine your content pillars
These are the 3-5 main things you want your brand to be known for or what it's built upon. If you were to ask your audience what your business provides, these are the things that you would want to come to mind.
For example, our main buckets at Atlas + Anchor are "branding," "design," "websites," "marketing strategy," and "entrepreneurship".
2. Determine the subtopics within each pillar and the micro-topics within those
These are the specific areas that you want to demonstrate knowledge in. For example, under marketing strategy, we could say "content strategy," "social media strategy," Instagram marketing, Pinterest marketing, email marketing, etc. And off of those, we could have additional branches that dive into specific areas we could cover. For Instagram, maybe it's hashtags, optimizing a profile, designing your nine grid, etc.
If you're having difficulty coming up with specific subtopics and micro-topics, think of things that people ask you about, or things that you see people asking your competitors about on their social feeds. Pop over to Google and do some keyword research to see what people are Googling as it relates to your pillars.
Ultimately this becomes your list of content to create. You now (hopefully) have a variety of potential subjects to choose from, which can sometimes be the hardest part to brainstorm.
3. Determine a format and a cadence
Think about how you want to provide info on each of the micro-topics you outlined. Perhaps some would work well as blog posts, others would work best with a video tutorial. Don't feel like you have to do it all, especially right out of the gate. Start with one format, like blog posts, and as you get comfortable maybe try your hand at something else, like video. Or stick solely with blog posts, if that's your jam.
Then determine a cadence. Are you going to write on your blog weekly? Every other week? Monthly? Whatever it is, pick your cadence and stick to it. Be consistent. This will help set expectations with your audience, but it will also help set expectations with yourself. If you know you want to publish content every other week, come hell or high water, you'll make it work and it'll eventually become a habit.
4. Try to create your content in advance
Batching content doesn't work for everyone, and I'm still trying to get in the habit of doing it myself, but many people swear by it. It's the idea of creating an entire month (or more) of content in a single sitting, versus spreading it out over multiple days. Think of it like going through all the work to bake one cookie at a time versus going through all the work to create an entire batch of cookies that you can now enjoy over a period of weeks (or days, if you live in our house). Either way works, but one way is a little easier.
From a planning perspective, this can be beneficial because it also enables you to map out your supporting content as well (IG posts, Pinterest pins, emails, etc.) and batch that too. But different strokes for different folks, so do whatever works for you!
5. Use your brand voice
Determine how you want your content to sound and stick to it. It'll make it easier for your audience to get to know you and trust you if you're delivering your content in a recognizable tone of voice that they feel comfortable with and can relate to.
6. Have a plan for how to share it
Your content isn't going to do much for you if you just create and let it sit there. You have to promote it, friend! Having a concrete plan for how to share it and when will amplify the exposure of that content and create a routine process for you.
For instance, if you post a blog post on Friday, share it with your email list the following Monday, link to it on IG on Wednesday, and have a multi-week pinning schedule for it to really maximize the exposure. Do this and you're starting to develop your very own content calendar.
If you're looking for specific ideas on how to cross-promote your content, we've got an entire post that helps you make the most of each piece of content you create.
If you want to reach a point in your business where you feel in control of your content, and just as importantly in control of your time, you need to have a strategy. You don't go on a long road trip without a road map (unless you're the Griswolds) and your marketing should be no different.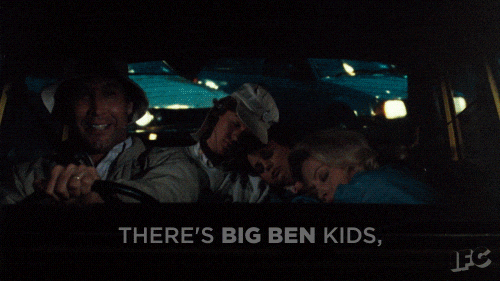 You know I love me a good old digital worksheet, so of course I created one to help you out.  Download below!
develop a content strategy that engages your audience
Download the free digital worksheet now!