If you're just starting out in your business or if you've been around awhile and are looking to expand your reach in ways that won't gobble up that modest ad budget you've allotted, Instagram can be a great place to be. The beauty of all social media platforms is that they give you the ability to expose your brand to new audiences for $0.
That's a glorious number, isn't it? As a penny-pinching solopreneur, I love when I can promote my business for free. Almost as much as I love the first cup of coffee poured from a fresh pot. Because we all know the first cup is always the best.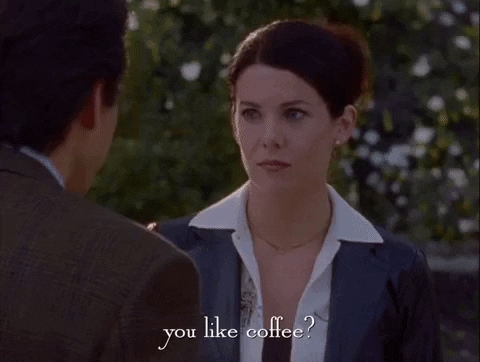 But before you start lighting sparklers and doing a mini happy dance, realize that promotion on Instagram does necessitate a little investment… of your time. If you want to be successful on the platform, you've got to be strategic about how you use it. And if growing your reach on the platform is your primary objective, exposure is the name of your game.
but first, a word on that pesky algorithm
If you've done any research on how to use Instagram for your business or listened to Instagram fanatics and influencers talk about it, you know that they're constantly chasing the success secrets for beating the nuisance known as the Instagram algorithm. They talk about it like it's their greatest adversary, this devilish bot that is perpetually shape-shifting and throwing everyone into a tizzy.
I tend to think of it like an impish little elf that breaks in to your phone in the middle of the night and wreaks havoc on your IG account. Not unlike the Keebler elves. Except this elf has rejected baking cookies for something way less altruistic.
The exact inner workings of the Instagram algorithm are as closely guarded a secret as the Cinnabon cinnamon roll recipe. But all you really need to know is that the algorithm determines the content that appears on someone's feed. And like any good but maddening business model, it prioritizes content that it knows that person is going to be interested in. After all, time is money. And the longer someone is on Instagram, mindlessly scrolling while their eyes glaze over, the better the metrics Instagram can then peddle to advertisers.
All that's to say don't focus so much on "beating the algorithm" and hunting down cheat codes like this is 1996 and you're trying to reach the final level of Super Mario 64. Focus instead on building an authentic brand on the platform that people want to engage with and the rest will follow.
Remember – it's not the number of followers you have, it's how qualified each of those followers are. Are they in your ideal audience? Are they engaged with what you have to say? You don't need a gigantic following to reap the benefits. I got my first inquiry on the platform with less than 100 followers. That follower total is only as good as the individual followers that make it up – it doesn't matter how many there are if they're all just passive participants.
Got it?  Great, now onto our tips. 🙂
tip #1: use all your hashtags
The term "hashtag" is part of everyday vernacular in 2020. We use it when we're being cheeky or ironic. We say, "hashtag blessed!" like we say "please" and "thank you."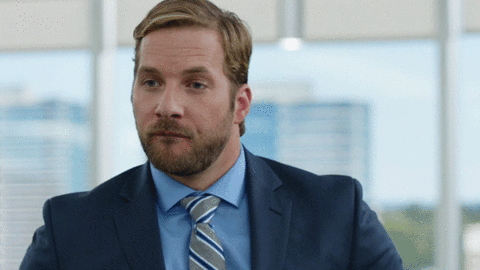 But few people know how to use them to maximize their impact. Hashtags are actually way more nuanced than you might think, so much so that we think they necessitate their own blog post, which will come in the following weeks.
For now, though, we'll briefly touch on the basics. Hashtags are ways of categorizing or grouping similar types of content together so that it's easily discoverable. On Instagram especially, there's a hashtag for everything. Some are very literal (#smallbusinessmarketing), some are more creative (#girlbosstribe), and some are funny, sarcastic, etc.
You can follow hashtags or search by hashtags and see content from people all over Instagram, not just from people you personally follow.
So if you're trying to expand your reach outside of your own Instagram followers, hashtags are how you can do that. You're allotted a total of 30 hashtags per post. Some people use less, but I'm of the camp that if you're looking to maximize your exposure, you should take advantage of all 30. Those are 30 different opportunities to reach someone new.
Choose a diverse mix of tags – some that reflect your business, some that appeal to your audience, and some that describe the content that you're posting. There are hashtags that are very large with millions of posts, hashtags that are just starting out with a couple thousand posts, and tons of hashtags in between. So find ones that work for you, save them in a list on your phone or wherever, and add them to every post you put out on Instagram.
tip #2: add a relevant geotag to every post
The geotag is the tag that often gets overlooked or forgotten. But just like content gets categorized by hashtags, it also gets categorized by location when you add a geotag. So think of it like another hashtag. The trick here is to identify geotags where your target audience is potentially hanging out.
For instance, a wedding photographer who shoots a wedding at the Morgan Manufacturing venue in Chicago might geotag Morgan Manufacturing in her post. As other couples searching for wedding venues look at Morgan Manufacturing on Instagram they could come across the photographer's post, fall in love with her work, and reach out.
Be selective in the geotags you use. You want them to be somewhat broad, so your content has a chance to be seen, but you also want them to reach your ideal audience. If you happen to remote work one day from a frozen yogurt shop (not sure why you would, but hey, to each their own), that venue might not be worth geotagging, but the coffeeshop that hosts a ton of freelancers on a daily basis might be.
tip #3: tag friends, businesses, and products where appropriate
This one also sometimes gets overlooked, too, but you can tag other people, products, and businesses in your post and potentially be exposed to their audiences. So if you rave about Field Notes notebooks in one of your posts, tag them! If you partner with another local business on a project and post about it, tag them! The name of the game is exposure, friends. Don't be spammy about it, but if it's relevant, tag it!
tip #4: get social on social media!
Arguably the most important, and also the most time-consuming (funny how it always works out that way), the whole point of social media is about being, well, social. You want people to like your photos? You want people to comment on your posts? You've got to give a little to get a little, friends! And I'm not talking about posting the prototypical "Love this!" that you quickly throw up on the first five posts you see. People can tell when you're being spammy or insincere. I'm talking about legitimate, personalized and relevant responses. Don't treat engagement like an obligation. Treat it like an opportunity to foster real community and encouragement.
Every time you comment on someone else's feed is at minimum one exposure, and often more. Not only does the poster see it, but other people commenting will see it too. Make that exposure count.
So there you have it.  The keys to increasing your exposure on Instagram.  Subscribe below to catch our soon to come post all about how to find the 30 perfect hashtags for your business! 
easy tips for better, simpler marketing
Our fool-proof hacks and quick tricks for marketing success, delivered right to you.  Unsubscribe at any time.