When I talk to clients about their biggest struggles and confusions in marketing their businesses, Search is a super common complaint. And I totally get it. Anytime the word "algorithm" gets thrown around, my palms start to sweat and I can literally feel my brain start to malfunction. Like that spinning wheel that indicates your computer is thinking. And thinking. And thinking some more. And damn it, am I going to need to force restart this thing?
But here's the thing – SEO isn't all that complicated when you reframe how you think about it. You use it every day, after all.  To find the perfect recipe for jambalaya, to find out how many steps are in a mile, to figure out if that jerk guy in Succession really is Mr. Darcy from Pride & Prejudice (he is).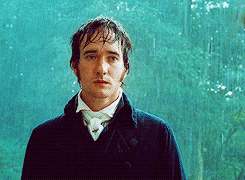 Google and other search engines are in the business of giving you the information you crave. They scan through the millions of web pages that get added to the internet on a daily basis and then index them according to what they're about. Not unlike a digital Dewey Decimal System.
(If you're wondering what the Dewey Decimal System is, you're either so young that you don't remember a world pre-internet or you've never had to look up a book at the library before… either way, SMH)
When you type a query into the search bar, the search engines scan their index of web pages for the ones that they think will best answer your question, and in the best way. This is more than just picking up different keywords on a page – it also takes into account how easy the page is to navigate, if it's mobile friendly, if it guides people to more information, if it's trusted by other web pages. It then delivers the cream of the crop to you, ranked in order from best to worst.
If you're wanting your blog posts to be SEO-friendly, rank higher organically, and be seen by more people, you need to make sure you're consistently checking the right boxes.  Which might sound like an impossible task.
But once you know what they are, it becomes second nature. So we're breaking down all the ways to make your blog posts SEO-friendly.
(Make sure to grab the free checklist – we don't expect you to remember them all. 🙂 )
1. identify your focus keyphrase and write for it
When writing any website content that you want to potentially be served up in search results, you need to know what you want it to show up for.
Enter your focus keyphrase (aka focus keyword). This is the primary keyword you'd ideally like to rank for. Identifying your primary focus is key in marketing, and nowhere is that truer than in SEO. If you try to rank for everything, chances are you won't rank for anything. So pick the number one keyphrase you ideally want to rank for and optimize your content accordingly.
Your keyphrase needs to take into account 3 things:
The topic of your post/content
The keywords your audience uses for searching that topic (searching the topic yourself can help identify popular keywords and alternative keywords as well)
The competitiveness of those keywords
Singular keywords are usually very competitive and have lots of content trying to rank against them, which limits your chances of being seen. Longer keywords tend to be less competitive. Which is why I put more emphasis on a keyphrase instead of a single keyword.
So try to get more specific when identifying the keyword/keyphrase you want to rank for, like "Chicago family lifestyle photographer" instead of just "photographer" or even "Chicago photographer".
Once identified, you want to sprinkle your keyphrase throughout your content (and in a few other important places we'll go over) to help Google understand what your post is about. If you're a WordPress user, the Yoast for SEO plugin is a must have for your website because it grades your web pages based on how well they're optimized toward the focus keyphrase you're trying to rank for. It also provides recommendations for improving your page or post so that it ranks higher.
2. give it a clickable post title
The title you give you post is oh so important, for both the search engines and your target audience. Not only does it give them a glimpse into what your post is about, it's also the first part of your post that people see and the thing that entices them to click. If just reading your post title is a snoozer, no one is going to click on the actual post to read it, no matter how good the post itself is.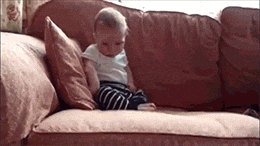 So make those titles click-worthy and enticing! A few tried and true tips for writing post titles (note not all of them will be applicable all the time):
Make sure to include your focus keyphrase
Keep it to <55 characters (so it doesn't get cut off in Google)
Where appropriate, use the second person (e.g. "How to get your best family photos")
Focus on the results – what will reading your post do for your audience?
More to read: 7 Tips to Your Best Blog Post Titles That Get More Clicks
3. break up your text into bite-sized paragraphs and add skimmable subheaders
I can't stress this one enough because it's arguably the easiest one to implement and one that becomes habit the more you do it. Break up your paragraphs and add relevant subheaders!  So. freaking. easy.
SEO-friendly blog posts, and just friendly blog posts in general, are written to be skimmed.  People like to skim. I'm actually willing to bet that you're skimming this post right now. (My feelings aren't hurt, I promise. I do it too.) If I click into a post that consists of giant chunks of text, I'm going to click out of there faster than you can say "pumpkin spice latte". If it hurts your eyes to read it, I'm willing to bet it will hurt everyone else's too.
TLDR (Too Long Didn't Read) is a thing for a reason, friends.  Make posts easy to skim by adding subheaders and breaking up large chunks of text. Good rule of thumb?  Keep paragraphs to 3-4 sentences.
4. alt tag your images and videos!
SEO-friendly blog posts have SEO-friendly images, and that starts with alt tags.  Your alt tag is a tag that you add to images on your site for two purposes.  First, it's the text that's read aloud by screen readers for the visually impaired.  Second, it helps Google understand what your image is about because as smart as Google is, it still struggles with understanding what's going on in photos.  So you need to help it out a bit.
All those images that pull through when you do a Google Image Search?  Those are categorized based on the keywords in their alt tags.
I typically say to write your alt tags like you're trying to describe a photo to someone who has to doodle it without seeing it (e.g. little girl in blue dress running in meadow).
Try to include keywords that could make your business discoverable in Google Images, but don't stuff them in there just for the hell of it. Make sure they're relevant. If you're a life coach and you have a photo of a maple tree on your website (because why not?), don't give it an alt tag of "maple tree life coach". But if the photo is your professional headshot for your life coaching business, maybe the alt tag is your name followed by "life coach".
5. add keywords to your file titles
In addition to alt tags, Google also skims the file titles for photos, so instead of using a generic title (IMG_0437) make sure you're adding keywords to your file titles as well. I recommend doing this before you upload them into WordPress, as trying to change them in WordPress can be finicky.
6. link to your best content to encourage people (and Google) to read more
Links help both your audience and the search bots travel from page to page on the internet. Not unlike the monorail at Disney World.
Internal links specifically help the search bots navigate through content on your site and get a better understanding of what your site is about so they can index it appropriately. It's always good to have a couple links to other pages on your site within your content. These are called contextual links.
Even though your navigation menu or buttons or opt-in forms, etc. might link to other pages, from a search perspective, it's your contextual links in your content that help Google draw correlations between different posts.
7. sprinkle in some external links too
External links also help with SEO by connecting your site to other sites and creating that link for the bots to travel. So it's a good idea to sprinkle a few of hose throughout your content as well.  It's important to choose reputable sites that are relevant to your content and beneficial for your audience.
A few other tips on external links:
Always set external links so they open in a new internet tab or window. This ensures people aren't being navigated away from your site until they're ready.
Periodically go back through and check the links in your posts to make sure none of them are broken. If a website changes its site structure or archives a post, sometimes the link no longer works. This creates problems for your user experience. The good news is there are WordPress plugins that can do this heavy lifting for you. Broken Link Checker is a popular one.
8. where possible, secure backlinks to your post
A backlink is a link on another site that links back to your post.  So if I link to an Eater article in this post, that link is an external link for me, but a backlink for Eater.  Make sense?
Backlinks are arguably the most important links to have for your post, but are the hardest ones to get because they generally require other people to find, read, and reference your post in their own content.  Kind of a lot to ask.
But search engines love backlinks because they tell them that your post is trusted by the community and considered a good resource.  It's the gold star of blogging and SEO.
Some ways to help build up backlinks for your site and your posts – add them as references in post comments on other websites and forums (just don't be spammy about it), ask vendors, partners, or even clients you work with to give you a shout in their content, or reach out to industry blogs or community sites and ask to be featured.
Again, a little more difficult, but definitely worth it!
9. have a clear and consistent category and tag structure
Establishing categories and post tags for your blog posts generates a site structure that can make it easier for both Google and your audience to access similar content on your website. They serve as added ways for Google to understand what your content is about.
For the optimal user experience, make sure you have category and tag archive pages set up where people can browse similar types of content, which is super easy to do and comes standard with every website I create.
The good news is you get this set up and organized once and then it's just a matter of adding the right categories and tags to each post.  Cake walk!
10. write a winning meta tag
Your meta tag is the brief summary about your post that shows up next to your post title when you rank in a Google search. These should include your focus keyphrase and should "sell" your content to your audience, since it will help them determine if they want to click on you or not. Kind of like the synopsis on the back cover of a book.
Just try to keep them to 155 characters or less so it doesn't get cut off in Google.
Thinking 10 things is a lot to keep track of?  I got you!  Download the free checklist below.
make your blog posts rank higher in the search engines!
Download the free SEO checklist now!