For any small business owner in the digital age, your blog is one of your best secret weapons for achieving the digital marketing trifecta – more leads, a bigger email list, and an engaged community of brand advocates.
But your post is only as good as the title that entices people to click on it.  Having a good post with a crappy title is like having a Michelin quality restaurant and naming it the Crap Shack.  No one, and I do mean no one, is going to take a chance on eating there.
Spend two seconds on Pinterest and you'll realize how easy it is to get washed away in a proverbial deluge of content.  It's a jungle out there, friends.  You've got to be smart and strategic in order to stand out.  And that all begins with writing better blog post titles.
When I was just starting my business, my post title was often the last thing I wrote for a blog post, and by then my creative well had been sucked dry.  As a result, I tended to give my posts titles that consisted of the first relevant thing that came to my mind.  (I add the "relevant" because typically the first thing that comes to my mind isn't the least bit relevant at all.)  
Even though many of the examples I share below are specific to the digital marketing sphere, the tips can be applied to any industry or business type, from photographers and jewelry artisans to personal trainers and food bloggers. If you follow a couple tried and true tricks, writing captivating blog posts titles will become so easy you'll be writing them in your sleep.
Breaking them all down below!
Tip #1: Better blog post titles begin with using second person pronouns.
If you're saying, "what is the second person again?", don't worry, I did too.  Second person is using pronouns like "you" and "your" instead of "me" or "my".  People naturally gravitate to things that are written to them instead of things that are written at them.  By using second person pronouns, you're making your post about the reader, identifying with them, and making it more relatable.
Think about it like going to brunch with a friend.  No brunch is worse than the one with a friend who talks only about herself, am I right?  Not only because you never feel included in the conversation, but it also makes the mimosas go down twice as fast which means two times the brunch tab.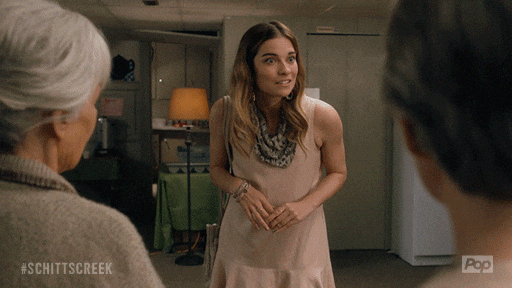 An example of this would be a title that reads "The Best Tools for Leveling Up Your Social Media" instead of "My Favorite Tools for Social Media".  See the difference?
Try to also keep your titles conversational and in a voice your audience can relate to.  So dispense with the stuffy language and industry jargon, and be real, friend.
Tip #2: Focus on the outcome of your post and how it benefits your reader.
We inherently want to be better at things.  And the competitive among us want to be the best at things (definitely not something I personally can relate to…).  Use this to your advantage by focusing on the positive outcome in your title.  It helps if you know your audience and understand what their pain points are, because then you can craft your title around their specific needs.
But generally speaking, we all innately strive for the same things in business and in life.  When it comes to getting things done, we want the process to be simple and we want to spend less money and use less time.  When it comes to results, we want to make more money, have more friends, get more customers, more traffic, more likes, more abs, etc.  Play to those desires in your title and let them know how your post can help them achieve their desired outcome.
An example: "How to Write the Perfect About Me Page to Hook Your Audience" or "The Chocolate Chip Cookie Recipe That Will Steal the Show at Any Party".
Tip #3: Where possible, quantify those results.
You know the expression money talks?  In reality, it's less about the money and more about the number.  $1 doesn't carry the same weight as one million dollars.  Numbers are important.
So when you can, try to use numbers to quantify results.  But be mindful of over-promising.  We've all clicked on those posts that read "How to get 10,000 Instagram Followers in 1 Month."  And here we are, months later, still with just a few hundred loyal followers.  So be honest and don't exaggerate for the sake of an attractive, but fake headline.  That's the blog post equivalent of catfishing.
Think about numbers not just in terms of what your audience can get, like followers or income, but also in terms of what they can save, specifically time and expenses.  Like tips for cutting the time it takes to do something in half.  And remember, zero can be an effective number too – for instance, how to market your business for zero dollars.
Some examples: "How Pinterest Can Double Your Website Traffic in One Month" or "Your Best Pinterest Strategy in less than 1 Hour a Week".
Tip #4: An odd number of steps or tips works best.
The reason why people tend to gravitate toward odd numbers has loads of research behind it that I won't get into here.  But suffice it to say that odd numbers, specifically odd prime numbers (numbers that aren't divisible by anything – I know, really throwing it back to grade school today), have been shown to resonate with people, particularly when you're talking about a list or number of steps.
The number 7 is oddly a favorite number to use among bloggers.  If you start to pay attention to articles, blog posts, and listicles, you'll notice the number seven gets used a lot.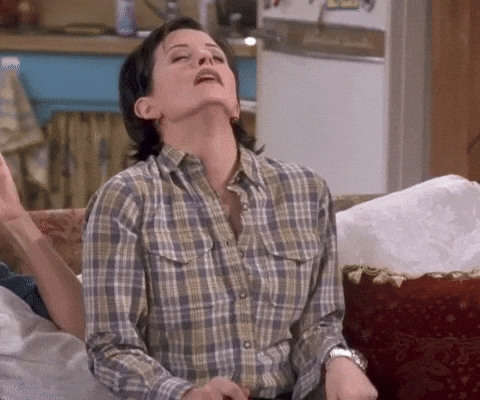 I also personally like the number ten and the number twelve, neither of which are prime or odd numbers, but ten makes me think of a classic top ten list and twelve makes me think of baked goods.  So I break with tradition and use those sometimes, too.
When it comes to using numbers in your blog post titles, always use the numeral as it's typically more eye-catching and doesn't take up as much space as spelling out the word.
Tip #5: Better words lead to better post titles.
Some words carry more weight and impact than others, so choose your words with care.  For instance, "How to Achieve Your Goals in 7 Steps"  doesn't sound as great as "How to Crush Your Goals in 7 Easy Steps".  Admit it – the word crush makes you feel something.  It's more evocative.  "10 Steps to Your Best Instagram Profile" sounds better than "10 Steps to Making Your Instagram Profile Better".  Word choice is so important, so think them through and be intentional.  Even a slight tweak of your wording can boost the effectiveness of your post title.
We've got a cheat sheet chock full of our favorite power words so you can always keep them handy.  When you're writing your blog post title, see if any of the words you use can be swapped out for power words to put a little more oomph in your title and really give it some impact.  It's by no means an exhaustive list, but it's a great start. And they're perfect for everything from social media ads to pin descriptions, website copy to brochures.
Tip #6: Consider how your audience poses questions and phrase some titles to reflect that.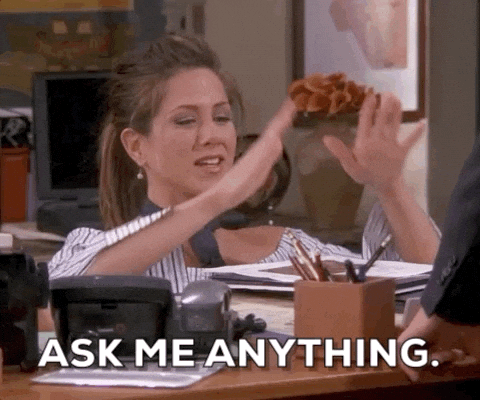 When you're trying to figure out how to retile the backsplash in your kitchen, what do you do when you go to Google?  Many of us literally type in "how to retile the backsplash in your kitchen".  So it's no coincidence that a lot of blog post titles use a "how to" format – "How to… Make Your Own Sourdough Starter… Swaddle a Baby… Make Your Business Legal… Do the Cupid Shuffle."  They align with the way in which people ask their questions, so they're instantly relatable and connect with your audience.
While "how to" posts are tried and true, asking questions in your post title creates a similar effect.  The benefit is that questions aren't used as much as "how tos", potentially enabling you to stand out a little more in the crowd.  Done correctly, they can tap into common questions that your audience has and create relevance.  Like "Should You Really Use All 30 Hashtags on Your IG Posts?" or "Why Are My Blog Posts Falling Flat with My Audience?"
Tip #7: Write your title for SEO.
Kind of a no brainer, but deserves a quick call out nonetheless.  Make sure your blog post title includes your focus keyword or key phrase to help boost your SEO.  Your key phrase and your post title should both reflect what your post is about anyway, so this one shouldn't be that difficult.  But you'd be surprised how many people write their post title without a thought to their SEO.  The easier it is for the search bots to understand what your post is about, the higher you'll rank in the SERP (search engine results page).  And the higher you rank in the SERP, the more eyeballs you'll get on your post title, bettering your chances for getting more readers.
So as important as it is to write your title for your audience, it's equally important to write it for SEO.  One should not be at the expense of the other.
Regardless of what your blog post is about, the keys to writing your best blog post titles, or any captions or headlines for that matter, comes down to keeping your audience top of mind and understanding their unique pain points and motivations.  These tips are perfect for getting you started, but nothing compares to some good old fashioned audience research.  As you write your posts and captions, pay attention to what resonates with your audience specifically and keep those things in mind as well.  You'll be crushing your traffic and readership goals in no time. 🙂
supercharge your content with our list of power words
Download the free list now!