Question for you – is your website, and specifically your homepage, pulling its weight in your business?
For solopreneurs and entrepreneurs, many of us are operating as a giant team of one.  And that one person gets pulled in so many different directions during the day that we start to feel like the human version of Stretch Armstrong.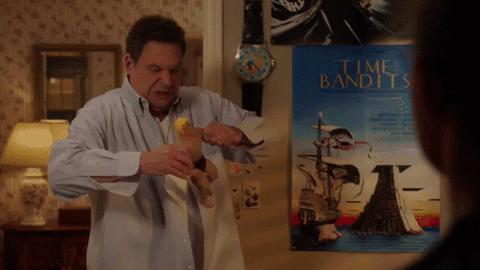 Sure, some of us have spouses that help us with our bookkeeping (because heaven knows numbers are not our thing) or moms or sisters who will spend hours helping us package and address the hundreds of embroidery kits we sold on Etsy.  And for them, we are eternally grateful.  But when it comes to actually advocating for our business, selling it to the masses, and connecting with our audience, that falls on us.
And it falls on your website.  In a digital-first world, your homepage is often the first experience people have with your business.  It's not enough just to have one.  As your digital storefront and the online evangelizer for your brand, you have to ask yourself if your homepage is actively contributing to your success or if there are holes that need fixing.
Why all the importance on the homepage, you ask?  It's the most visited page of your website.  And truth be told, many people don't make it off of your homepage.  Sounds cold, but think about your own web-surfing habits.  As a time-strapped individual, if it's not on a homepage, many times I leave and catch another wave. 
This isn't meant to kill your dreams.  Far from it, friend!  It's meant to make you rethink the role of your homepage and your strategy for organizing it.  Because if done correctly, you can absolutely create a homepage that has the right people saying, "Hot damn, tell me more!"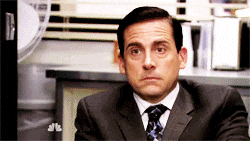 Your homepage should at its core be three primary things:
People-centric
Goal-oriented
Brand-focused
So what does that mean and look like?  I'm breaking it down into a short list of the big things to think about for a successful homepage.
It immediately establishes what you do and who you serve
When you're laying out your homepage, my biggest piece of advice is to constantly think about how people will experience it.  You don't need to be some fancy UX designer to understand that people start at the top of your page and work their way down.  Or that the first thing they see when they land on your homepage is the hero section at the top.
From a site design perspective, that top portion of your website is your most prime real estate.  Think beach front, unobstructed property in the south of France right there.  So how do you make the most of such precious space?
Think about the one thing you want people to take away from your site.  If they read just that top portion and leave, what is the most important thing you could share with them in that top section?  For most entrepreneurs and small businesses, it is a clear, concise description of what you do and who you serve.  That should be front and center.
It has a clear hierarchy
Before you even start to design your site, you need to get clear on what your goals are.  Why does your site exist and what do you need it to do for you?
Before you automatically jump to making sales, think about your customer and their journey to your brand.  If they just started following you on Instagram and decided to check out your site, they're likely not interested in making a sale just yet.  They need to get to know you first.
With that in mind, think about your goals in relation to your audience's wants and needs.  You want them to become a customer, they need to know if you're a good fit, if they can trust you, if your product will meet their needs.  So take time to think through the role your website serves in their journey.
Do you want it to help prospective clients learn more about your business?  Or help establish you as a trusted authority and respected voice in your niche?  Do you want to encourage people to get on an email list or follow you on your social platforms to build a deeper relationship?
Then prioritize your goals and organize your site with those goals in mind, putting your highest priority goal at the top of the page.  Someone should be able to start at the top of your site and work their way down and easily understand what your top three goals are.
It is visually appealing
Friends, let's all be honest and admit that we sometimes pick our books by their covers and we one hundred percent judge a website based on how visually appealing it is.  You know you do.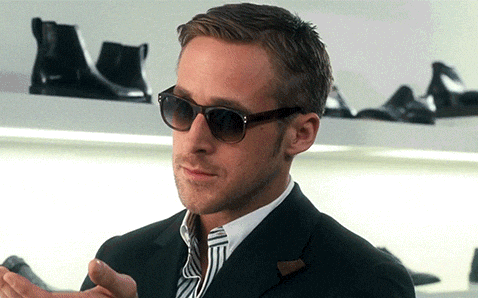 The only website that can still get away with looking like it was built in the early 2000s is Reddit.  And it's because, well, it's Reddit.
For small businesses in particular, people equate polished, professional looking websites with experience, trust, and ability.  If you don't have the money to invest in a website overhaul right now, that's okay. Take a few hours and spruce up what you've got.  A few easy ways to level up an existing website is to establish a color palette and font pairing that you use consistently across your site, find some crisp, on-brand professional stock photos or have some photos professionally taken, and embrace white space.
It is on-brand
Your homepage is where you are introducing your brand to your audience, so make sure they get the full, fabulous experience!  A few things to think about when creating a homepage (and a website!) that is on-brand:
Is it written in your brand voice? If your brand is upbeat, positive, and friendly, your language should be too.
Does it have your vibe? If your brand is romantic and a little moody, use colors, fonts, and photos that convey that.  A romantic and moody website should absolutely look and feel different from a modern, contemporary website, or a fun and fresh website.
Is it clear what your brand stands for and values? You maybe don't need to come right out and explicitly say, "we value this" or "we value that", but can it be derived from the other things you say about your business?
Don't yet have a brand voice or know your brand values?  Start with our free Brand Navigation Planner to help you craft a cohesive brand experience to carry over to your website.
There's an invitation to further the relationship
Every single homepage should provide the audience with an opportunity to get to know your brand on a deeper level.  Maybe it's as simple as following you on your social channels.  Maybe it's scheduling a complimentary call.  But the best way is to encourage them to get on an email list.
Your email list is your marketing secret weapon.  It's your direct line to your most engaged audience.  But few people willingly sign up for emails.  Few people sit there and say, "You know what I don't have enough of in my life?  Emails.  Give me all the emails!"
I don't know about you, but I tend to view emails like a never-ending game of whac-a-mole – I unsubscribe to one list, and there's another ready to take its place.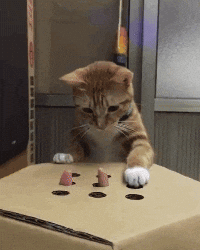 So you need to make it worth your audience's while to give up their email address.  You have to sweeten the deal or provide an offer or a freebie that gives them value.  And then you need to keep providing value.  If they care enough to stick around, you need to care enough to serve them and serve them well.
It's easy to navigate
Does your homepage make it easy for people to find what they're looking for?  Nothing is worse than a website that talks about something, but then makes you hunt for more information on it.  Do you give them opportunities to keep learning on your site?  Or are you leading them to dead ends or worse, bad links that lead them off course?
It can be hard to evaluate something that you're really close to, so have a friend or family member go through your site and watch how they navigate it.  You might learn there are some potholes you need to repair.
It answers their questions, even the ones they didn't know they had
Think of why you visit a website.  Most of the time it's to answer a question we have.  What's a synonym for "explore"?  What's on the menu at that new restaurant?  How much is a flight from Chicago to Amsterdam?  What's going on in the world today?
Your website is no different.  People come to it with questions and they're searching for answers.  What does this business offer?  How can it help me?  Why should I choose them over someone else?
Think about the questions people have when coming to your site.  Think about the ones that are important to answer upfront, to keep them engaged, then think of the deeper questions they might have and how you can guide them to the appropriate resources on other pages.
By proactively addressing their questions and concerns, you're establishing yourself as an authority and helpful and trustworthy resource.
So there you have it.  If you follow these tips, you'll have yourself a homepage that almost works as hard as you do in your business.  Almost.  Pair that with an irresistible About Me page, and you're well on your way to having a website that's unstoppable.
Click below to download a FREE step by step worksheet designed to help you think through how to frame up your homepage.
write the perfect homepage for your website
Download the free digital worksheet now!